iPhone gehard glas:
iPhone Tempered Glass kan op grote schaal worden gebruikt voor alle iPhone-telefoons. Het kan worden gemaakt van Corning-glas, Schott-glas of AGC en kan worden gemaakt in Clear, Anti Glare, Anti Blue Light, Privacy of Mirror Glass Protector . 9H Tempered Glass raakt niet bekrast. 2.5D of 3D gladde boogranden zijn ook geen krassen op je vingers. De iPhone Glass Protector past perfect bij je telefoon. Er zijn 0,11 mm, 0,145 mm, 0,21 mm, 0,25 mm en 0,33 mm dikte om te voldoen aan de behoeften van de klant.
Voor modelnummer: iPhone X, iPhone 8 Plus, iPhone 8, iPhone 7 Plus , iPhone 7, iPhone 6 Plus , iPhone 6, iPhone 6s Plus , iPhone 6s, etc.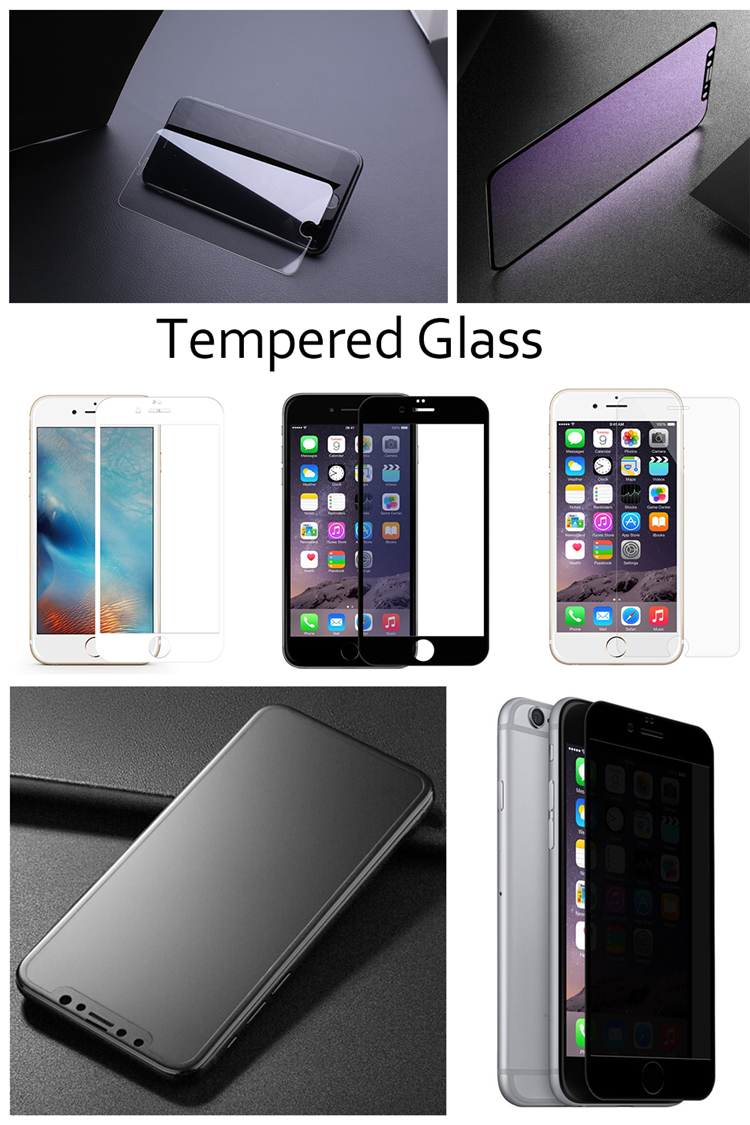 Pls gerust contact met ons op als u geïnteresseerd bent in deze producten, vragen hebt of speciaal nodig. We hebben het beste verkoopteam om u van dienst te zijn.
Kijk uit naar uw aanvraag en welkom bij onze fabriek.